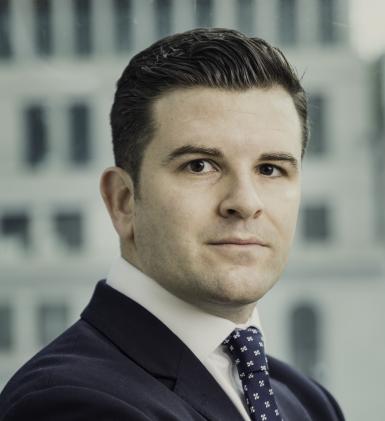 Adam Smith
Co-Head of London & Emerging Markets
Biography
Adam is the Co-Head of the London and Emerging Markets for Liberty GTS. He is responsible for Liberty GTS's business in the United Kingdom, Ireland, Central and Eastern Europe, the Middle East and Africa.
Prior to being appointed Co-Head of London & Emerging Markets, Adam was a Senior Underwriter based in Liberty GTS's London office.
Since joining Liberty GTS in 2018, Adam has underwritten numerous primary deals in the UK & Ireland, Continental Europe and Eastern Europe. Adam has expertise in the renewable energy sector and has led the primary underwriting on some of the largest global renewable energy deals. Prior to joining the W&I insurance industry in January 2018, Adam was a corporate associate for 3 and a half years for the international law firm Eversheds Sutherland. He specialised in M&A across a range of industries and sectors and worked for large multinational corporates in both domestic and cross-border transactions.