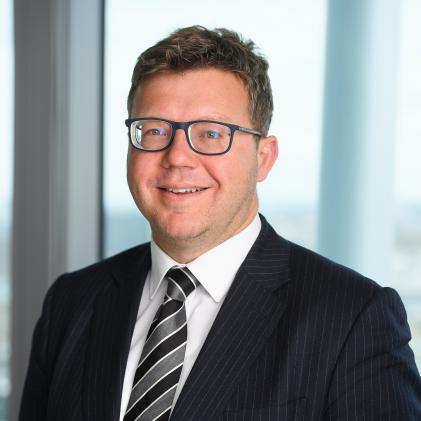 Nicholas Lunn
Head of Southern Europe
Biography
Nick leads the Liberty GTS Mergers and Acquisitions team for Southern Europe.

Before joining the Liberty GTS team in February 2020, Nick spent three years at Willis Towers Watson where he was an Executive Director within the M&A Transactional Risks team. Nick was a senior member of the London management team and was responsible for leading, supervising and co-ordinating placements on all international M&A deals (outside the US and Canada).

Before joining Willis Towers Watson, Nick spent three years at another leading underwriter, departing as its UK Underwriting Manager. Prior to joining the W&I market in 2013 from an inhouse corporate counsel at EDF Energy PLC, Nick spent eight years training and qualifying as an M&A lawyer in the corporate department of international law firm, Dentons. Nick advised on numerous private and public cross border M&A deals, joint ventures and IPOs. Nick left Dentons in 2012 as a Senior Associate having also spent time on international secondments with Ughi e Nunziante in Rome, Dentons Paris and Dentons Dubai as well as client secondments to the London Stock Exchange plc and Total UK Limited.

Nick is a regular speaker and panellist at international seminars and conferences, contributor to leading industry journals, and is the co-author of the Practical Law Company Practice Note on W&I Insurance.