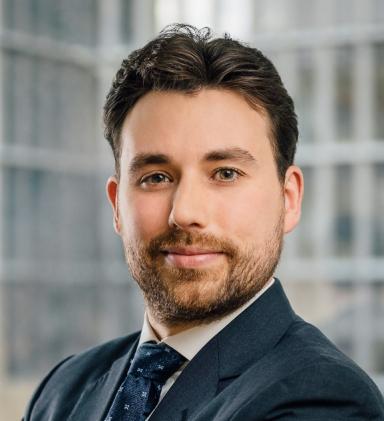 Sebastian Schmitt
Senior Underwriter
Biography
Before joining the Liberty GTS team in 2018, Sebastian spent more than five years as a qualified lawyer in the real estate department of international law firm Clifford Chance. Key aspect of his work was the advice of investors on acquisitions and sale of real estate, in particular portfolio transactions.

Sebastian graduated from the University of Mainz, Germany (1.Staatsexamen) and also obtained his doctoral degree from the University of Mainz. He did his legal training (Referendariat) at the Higher Regional Court of Koblenz.

Sebastian is an underwriter in the M&A team in Frankfurt underwriting warranty and indemnity insurance with a focus on Northern European M&A transactions.