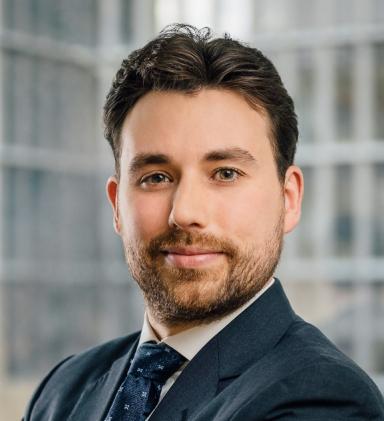 Sebastian Schmitt
Co-Head of DACH
Biography
Sebastian is the Co-Head of Germany, Austria and Switzerland (DACH) for Liberty GTS. He is also responsible for the Dutch, Belgian and Luxembourg business of GTS.
Prior to being appointed Co-Head of DACH, Sebastian was a Senior Underwriter based in Liberty GTS's Frankfurt office.
Since joining the Liberty GTS team in 2018, Sebastian has established himself as one of the leading underwriters for real estate and private equity transactions in the DACH region. He has developed a reputation for his commercial approach and extensive knowledge of sector and jurisdiction-specific issues.
Sebastian spent more than five years as a qualified lawyer in the real estate department of the international law firm Clifford Chance, where he focused on complex, often cross-border, transactions.
For more than four years now, he has been a lecturer in real estate law at the ADI Akademie der Immobilienwirtschaft GmbH.
He graduated from the University of Mainz, Germany, where he also obtained his doctoral degree.